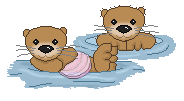 Otter Café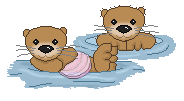 What's for breakfast? Click here to find out!
What's for lunch? Click here to find out!
Menu Prices
Elementary Breakfast-$1.25
Elementary Lunch-$2.80
Visiting Student Lunch-$2.95
Second Breakfast-$1.25
Second Lunch-$3.35
Extra Milk-$.60
Reduced Price Meal at Breakfast-$.30
Reduced Price Meal at Lunch-$.40
Optional Entree Choices, considered A La Carte
Zaxby's Nibbler Combo, Dill Chicken Tender Basket, Chick-fil-a Breaded Chicken Sandwich, Tony's Deep Dish Pizza, Papa John's Cheese Pizza Slice, Nacho Cheese Baskets & Mini Corn Dog Baskets.
A La Carte Items-Available Monday-Friday
 *Not included with school lunch
Whole Grain: Brownies & Muffins, Nutrigrain Bars, Pop-tarts, Rice Krispy Treats and Cookies, Granola Bars, Craisins, Fruit Snacks, Baked Curly Fries, String Cheese, Fat Free Pudding, Baked Potato Chips, Fat-Free Ice cream/Frozen Fruit bars & Capri Suns.

Parent Information
If you qualify for Free/Reduced lunch you will need to fill out new paperwork each school year, within the first 30 days of the start of school.
---
Forgot your lunch money? Although students are to pay for their lunch upon receipt, students may charge lunch, no à la carte items may be charged. If your student does incur a charge or has a balance due, a notice will be sent home from the cafeteria monthly.
---
Adding Money to your students lunch account- Prepayments to your child's account with your Visa, Mastercard or Discover card can be made at SchoolPay.com or by calling 1-888-994-5100. Payment can also be made to the food services manager by check or exact cash amount (no coins please) through your child's teacher. Change will only be provided with a written note from parents/guardians. If a check is used, please include your child's name and teacher on the check memo section. 
---
Food Allergies- If your child has food allergies, please provide the school nurse with the physician's note indicating the allergies and the appropriate substitutions that are recommended by the physician or medical authority.
---
Parental Restrictions– Restrictions can be placed on your child's meal account by emailing or sending in a note to Trish Williams, Food Service Manager. Once restrictions are placed, they can not be removed until  a note or email is provided to the food service manager asking for the restriction(s) to be removed.
---
Communication with Food Services Manager–The food service manager is on site prior to school starting, to begin breakfast meal preparation and departs from the school upon completion of lunch. Inquiries should be made between 7:30am – 10:30am or 1:30pm – 2:00pm. Direct phone line to the cafeteria is 904-547-3771.
---
For more information please visit the SJCSD Food and Nutrition Services homepage HERE.
---
Thank you,
Latrecia Williams, Food Services Manager