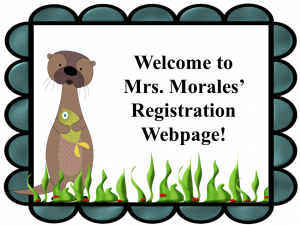 FIRST DAY OF SCHOOL – AUGUST 16, 2021
(kindergarten staggered start begins/date subject to change)
Please complete the Online Registration and upload the required documents. I will contact you after I have reviewed your application.
If you have Registration questions that are not answered on this page, I will be happy to answer them. Please feel free to email me: [email protected]
To find your assigned school, enter your street address on the following link:  Attendance Zone Locator
---
---
REGISTRATION REQUIREMENTS:
Requirements for Children to Begin School: Grade Placement (Florida State Statute 1003.21)
Voluntary Pre-K: A child must be four years old on or before September 1st. Information regarding OPE'S VPK Program can be found at the  bottom of this page.
Kindergarten:

A child must be five years old on or before September 1st.

First Grade: A child must be six years old on or before September 1st AND satisfy one of the following: a) Satisfactory completion of kindergarten in a Florida public school. b) Satisfactory completion of kindergarten in a non-public school. c) Previous attendance in an out-of-state school in which the student was admitted on the basis of age requirements established by the state of residency.
Please complete the ONLINE REGISTRATION and upload the required documents listed below:
Copy of Birth Certificate (If a birth certificate is not available, please refer to 1003.21, FS for other acceptable documentation.).

Court Documents (if applicable).

Documentation of a Physical/Health Examination dated within 12 months of the student's enrollment date.

Proof of completed required Immunizations on Florida Certificate DH680. You can obtain this certificate from a Florida physician or a participating pharmacy with a walk-in clinic by presenting them with your records to be transferred. View the complete list of Required Immunizations.
Current mortgage statement (dated within 30 days), closing HUD statement (dated within 30 days with signatures), deed or current lease/rental agreement with the names of everyone living in the household on the lease  with terms of agreement.  If the lease is month to month, a notarized letter from the landlord/owner/property manager is required.  Must have both tenant and landlord/property manager's signature and contact information.  View the complete list of Proof of Residency, if you are not a homeowner or renter,

Residency and Guardianship Policy

.
One current utility bill (dated within 30 days) with name and address (this may be an activation notice or email confirmation from company with name/address and date).
ONE additional current document showing your address from the list below:

Bank, cell phone, credit card or insurance policy statement

paycheck stub

property tax record

vehicle registration

additional utility bill (for new services, an activation notice may be accepted)

valid driver's license with enrolling address

Valid driver's license/ID card (for identification purposes only).
These items are not required, but helpful for placement:
---
---
EXTENDED DAY PROGRAM:  Click here:  Extended Day
---
---
SCHOOL ACCESS:  Click here:  School Access Form
---
---
SCHOOL SUPPLY LISTS:   Click here:  2020-21  or  2021-22
---
---
SCHOOL TOURS:  Tours are not currently available.
---
---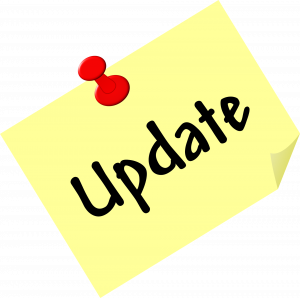 VPK SCHOOL YEAR PROGRAM 2021-22: 
All seats have been filled for the 2021-2022 school year. I will keep our wait list active if a seat becomes available.
At Ocean Palms Elementary VPK (Voluntary Prekindergarten) we offer a full day/full school year program on a sliding fee schedule. All SJCSD VPK teachers are highly qualified with bachelor's degrees in the areas of early childhood and disabilities. Maximum class size is 18 students with one teacher and one paraprofessional. We offer a blended VPK class with LIMITED spaces.
Hours are: 8:25 a.m.-2:30 p.m. M,T,TH,F and 8:25 a.m.- 12:30 p.m. Wednesdays. The fees for 2021-2022 are $70.00 per week unless qualified for free/reduced fee. Transportation is not provided and Extended Day is not offered to VPK students. 
Please visit the following website for more information http://www.floridaearlylearning.com/ or how to apply for a VPK  Child Certificate of Eligibility: https://familyservices.floridaearlylearning.com/
VPK SCHOOL YEAR PROGRAM 2022-23:
Your child must be four years old on or before September 1, 2022.
If you would like your child's name added to our wait list for 2022-2023 VPK program, please email me in FEBRUARY 2023. Thank you.
Email: [email protected]