Click the following link to find which SJCSD School your child is zoned for: Attendance Zone Locator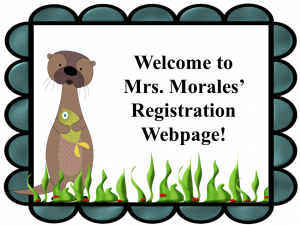 Click here to Meet Mrs. Morales!
Enrollment Registration Online for 2023-2024 is open!
When completing the registration forms, it is recommended that you use Google Chrome or Firefox as your browser. Please be sure to double check the school year at the top of the form to ensure you are completing the correct form. You will receive an email confirmation once the form is successfully submitted. You must upload ALL required documents in order to submit your enrollment application. Scroll down for documents required. You may save and exit at any time and return later to complete the form. Please complete the Online Registration and upload the required documents. I will contact you after I have reviewed your registration.
Interested in our VPK Program for 2023-2024? Scroll down for information on how to add your child(ren) to our wait list!
---
---
SCHOOL TOURS!
We are unable to accommodate tours during the school year.  A tour of our school will be provided at the end of the summer for registered families!  Administration will send an email with details in June/July.
---
---
QUICK LINKS!
---
---
REGISTRATION REQUIREMENTS!
Requirements for Children to Begin School: Grade Placement (Florida State Statute 1003.21)
Kindergarten: A child must be five years old on or before September 1st.

First Grade

: A child must be six years old on or before September 1st AND satisfy one of the following: a) Satisfactory completion of kindergarten in a Florida public school. b) Satisfactory completion of kindergarten in a non-public school. c) Previous attendance in an out-of-state school in which the student was admitted on the basis of age requirements established by the state of residency.
Please complete the ONLINE REGISTRATION and upload the required documents listed below:
Copy of

Birth Certificate (If a birth certificate is not available, please refer to 1003.21, FS for other acceptable documentation).
Court Documents

(if applicable).

Documentation of a

Physical/Health Examination

dated within 12 months of the student's enrollment date – can be from out of state) that meets the

Florida Department of Health Requirements.

You may choose to use the recommended

School Entry Health Exam Form (DH3040).

Completed

Florida Certificate DOH680 Form

(Immunizations). Students enrolling for the first time from a state other than Florida must have out of state immunizations records transferred to the DOH 680 Form. You can obtain this form from a Florida physician or Florida Department of Health.

View the complete list of

Required Immunizations.
Current mortgage statement (dated within 30 days), property deed,  signed settlement statement (for new home purchases only; sales/builders contracts not acceptable), homesteaded property tax  statement, or current lease/rental agreement with the names of everyone living in the household on the lease  with terms of agreement.  If the lease is month to month, a notarized letter from the landlord/owner/property manager is required.  Must have both tenant and landlord/property manager's signature and contact information. 

View the complete list of Proof of Residency, if you are not a homeowner or renter and living with someone

 

Residency and Guardianship Policy

.

ONE current 

utility bill

(dated within 30 days) with date, name, address (this may be an activation notice or email confirmation from company with name/address and date).

ONE 

additional

 current 

document

showing your address from the list below:

Bank, cell phone, credit card or insurance policy statement with date, name, address

paycheck stub with date, name, address

HOA statement with date, name, address

property tax record 

vehicle registration

additional utility bill with date, name, address

valid driver's license with enrolling address

Valid driver's license/ID card

(for identification purposes only).

ESE IEP, EP, RTI, 504 documents, etc.

(if applicable).
These items are not required, but helpful for placement:
---
---
VPK FULL DAY SCHOOL YEAR PROGRAM AT OPE!  (Our VPK Program is FULL for 2022-2023, no seats available.)
Voluntary Pre-K: A child must be four years old on or before September 1st.
At Ocean Palms Elementary our program is a 5-day program during the school year.  Our VPK program consists of classes which blend 4 VPK students and up to 14 Pre-K students who have qualified needs for services through our ESE program.  Each classroom will have a highly qualified teacher holding a bachelor's degree in the areas of early childhood and disabilities; and one paraprofessional.
VPK students attend our program for a full school day. The current VPK hours are 8:30 am – 2:30 pm M,T,TH,F and W 8:30 am – 1:30 pm. The fee for 2022-2023 is $80.00 per week (meals not included), unless your child qualifies for the free/reduced fee. To find out if your family is eligible for Free or Reduced Meal status, please visit: https://www.stjohns.k12.fl.us/food/free/   The printable application will show the federal eligibility income chart. 
Please note:  A full day commitment and corresponding fees is required.  Transportation and Extended Day Before and Aftercare is not available to VPK students.
Click here to apply for your VPK CERTIFICATE
Click here to locate other VPK PROVIDERS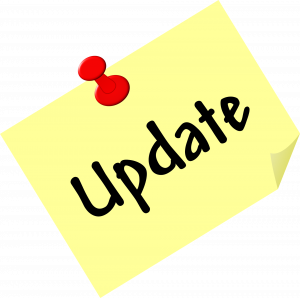 2023-2024 VPK Full Day ~ School Year Program
Voluntary Pre-K: A child must be four years old on or before September 1st.
If you would like your child's name added to our Wait List, please email me the following information on or after February 14:
Child's Name

Birthdate

Name of school your child is zoned for, upon completion of the VPK Program

Name(s) of sibling(s) attending a SJCSD school K-12
Our selected VPK students are taken in the order of the wait list, with priority given to SJCSD employees and current K-5 siblings attending OPE.  Because of the high demand for our VPK program with limited seats, we recommend that you have a contingency plan.  A full day commitment and corresponding fees is required.  Fees will be posted when finalized by the district.
Click here to apply for your VPK CERTIFICATE
Click here to locate other VPK PROVIDERS